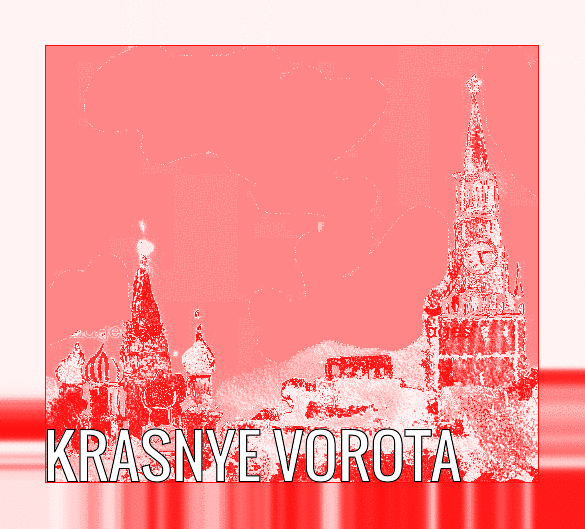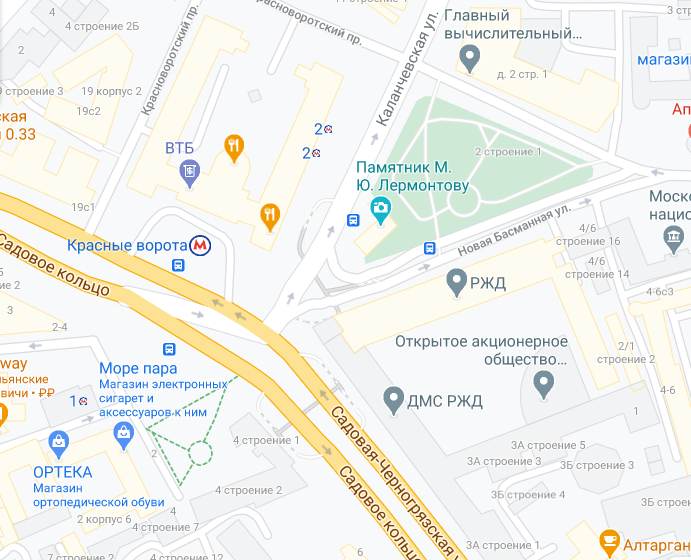 Krasnye Vorota (Russian: Кра́сные воро́та, English: Red Gate) is a Moscow Metro station in the Krasnoselsky District, Central Administrative Okrug, Moscow, Russia. It opened May 15, 1935 as one of the initial ten stations of the Metro. It is on the Sokolnicheskaya Line, between Chistye Prudy and Komsomolskaya stations.
Work began on Krasnye Vorota in the spring of 1932 and proceeded smoothly despite fears that the untested three-arch design would collapse under the weight of the soil. The station opened without a delay on 15 May 1935.
During planning, there were several working names including Krasnovorotskaya Ploshchad, and Krasnovorotskaya. The station's name means Red Gate in Russian and comes from the square where the famous triumphal archway, Red Gate, once stood. The arch, which celebrated Russia's victory in the Battle of Poltava, was demolished in 1927; but the name of the square remained until 1941.
In 1962, authorities renamed the station Lermontovskaya in honour of the Russian author Mikhail Lermontov. The square was renamed for Lermontov in 1941. There is still a bust of Lermontov at the end of the platform. The name reverted to Krasnye Vorota on August 25, 1986.
In 1952 the first turnstile in the Moscow Metro system was installed at this station.