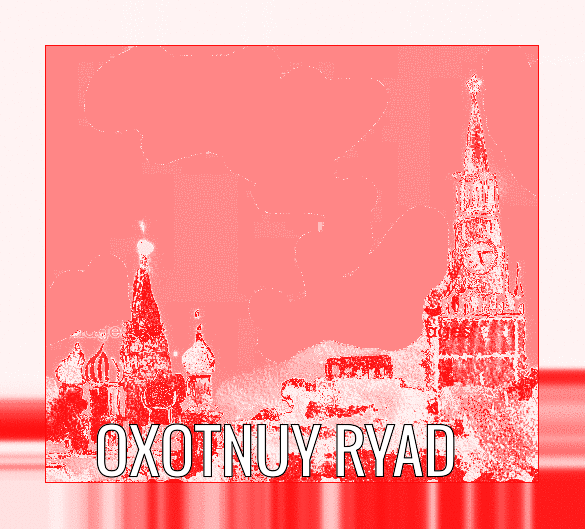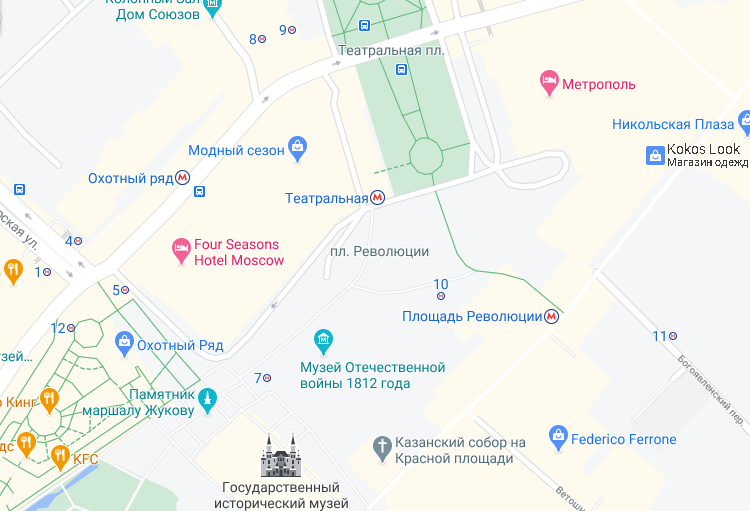 Okhotny Ryad (Russian: Охотный ряд) is a station on the Sokolnicheskaya Line of the Moscow Metro. It is situated in the very centre of Moscow in the Tverskoy District, near the Kremlin, Manezhnaya Square and State Duma. It is named after a nearby street, which name literally means «hunters' row».
Okhotny Ryad station is located under what was originally the swamplands of the upper Neglinnaya River. Later two ancient churches stood on the site, and their graveyards were excavated during the construction of the station. The station opened as part of the original Metro line on 15 May 1935.
Okhotny Ryad has been renamed more times than any other Metro station. Planned to be called Okhotnoryadskaya, it was opened as Okhotny Ryad instead. The station was renamed Imeni Kaganovicha in honour of Lazar Kaganovich during the brief period between 25 November 1955 and 1957, when its original name was restored. The station's name was changed once more on 30 November 1961, to Prospekt Marksa (the station still contains a mosaic portrait of Karl Marx). Finally, on 5 June 1990, the original name was restored once more.
The construction of Okhotny Ryad presented a number of engineering challenges. The task of wedging a metro station into the narrow space between two major buildings, the Hotel Moskva that has been re-built, and what is now the State Duma building, at a depth of only 8 metres (26 ft) without damaging their foundations was further complicated by the difficult soil conditions in the area, including numerous underground water channels. The station was built using a so-called «German» method in which the station walls were constructed above ground and then lowered into the construction site. This helped to brace the foundations of the nearby buildings during the subsequent construction of the station vault and pylons.
The station was originally planned to be a bi-vault design similar to many London Underground stations, but Lazar Kaganovich, who was in charge of the Moscow Metro project at the time, insisted that the station be changed to a tri-vault design after 20 metres (66 ft) of tunnel had already been bored. A major setback occurred when accumulated rainwater broke through the vault before it had been completely sealed and flooded the station. Though no one was injured in the disaster, construction had to be halted while the damage was repaired.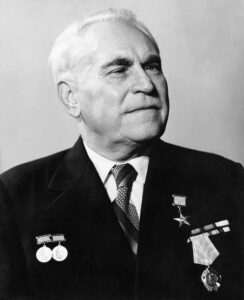 Dmitry Nikolaevich Chechulin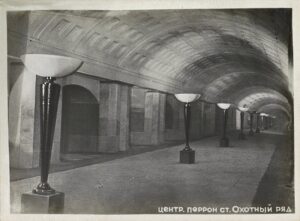 the architect who built the station: Yuri Alexandrovich Revkovsky (photo has not survived)