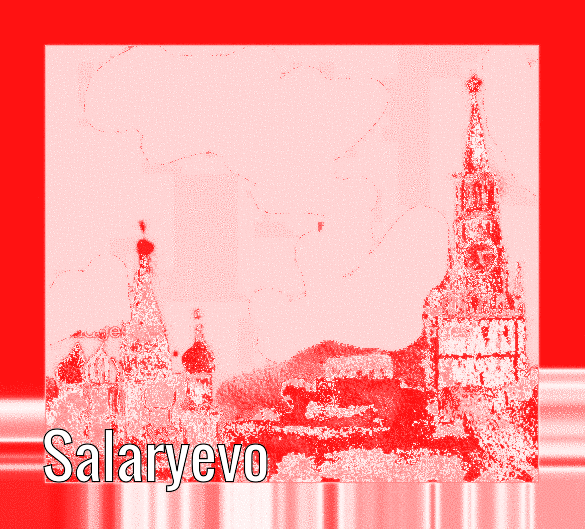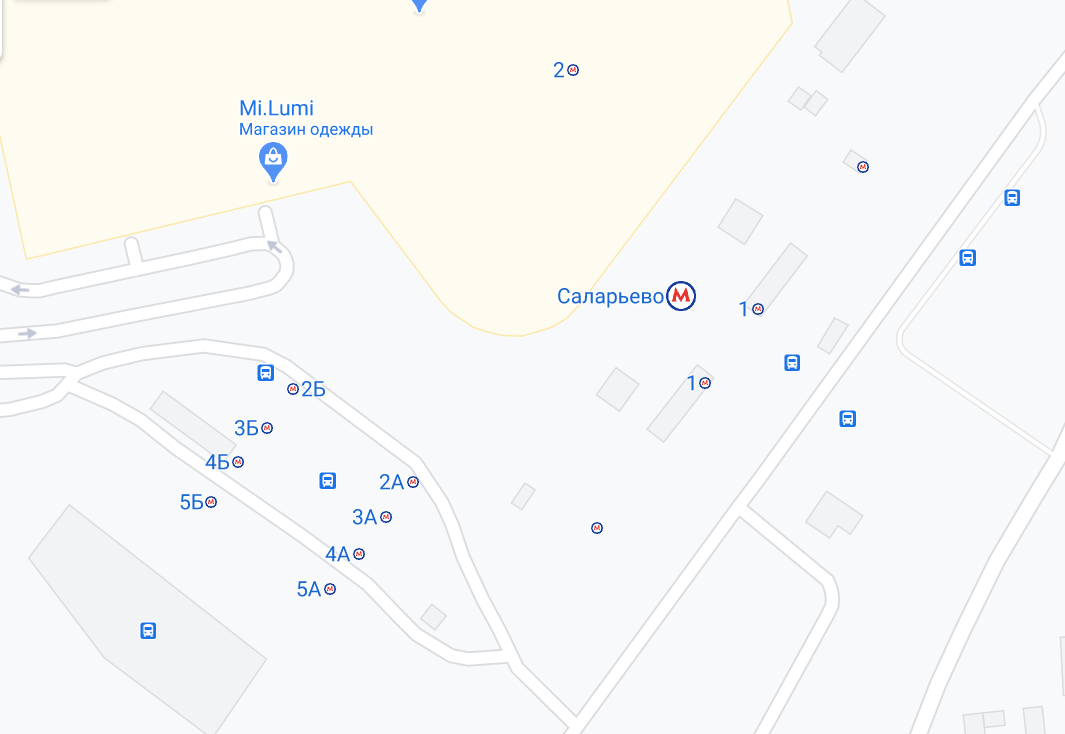 Salaryevo is a Moscow metro station on the Sokolnicheskaya line. Located between the Kiev highway and the village of Salaryevo on the territory of the settlement of Moskovsky (NAO). The opening took place on February 15, 2016 as part of the Rumyantsevo — Salaryevo section. Until June 20, 2019, it was the southern terminus.
The station is part of the transport hub of the same name, opened on April 22, 2019.
The station has the shortest escalators in the Moscow metro — in the southern lobby of the station, the height of their rise is only 3.1 m.
The site of the proposed location of the Salaryevo metro station was privately owned, which significantly complicated the design of the facility. The optimal placement option was strengthened at the beginning of 2013, with the expectation that the interests of the owners were minimally affected, ensuring them the maximum capitalization of their land plots.
By the summer of 2013, exploration work had been successfully completed at the site. During 2013, the construction area was fenced off, a fence with an information board was installed. Starting from February 20, 2014, the excavation of the pit was actively carried out. On March 1, the first executions were established in the work area. On April 2–3, the construction of an assembly chamber for the tunnel-boring mechanized complex (TPMK) towards the Rumyantsevo station, as well as a dismantling chamber for the Liya shield, which was to be launched in May, began.
On April 23, 2014, the excavation of the right running tunnel between Salaryevo and Rumyantsevo started with the Herrenknecht S-453 tunnel boring machine. According to the tradition established by the metro builders, TPMK was given a female name — «Nadezhda». The TPMK had to go 1411 meters to the Rumyantsevo station.
The tunneling of the left running tunnel started on June 1, 2014 by the S-775 «Liya» TPMK and was completed in record time. Already on October 1, TPMK entered the dismantling chamber at the Rumyantsevo station, overtaking the Nadezhda TPMK, which is building the adjacent tunnel. The latter finished sinking only at the end of February 2015.
With the opening of the Rumyantsevo station, the Salaryevo station was opened for the scheduled turnover of trains without passengers. The station officially opened with one lobby on February 15, 2016, becoming the 200th station of the Moscow Metro. The second station lobby was completed and opened at the end of April 2016.
The station is the winner in the city competition «The best implemented project in the field of construction in 2016» in the nomination «The best implemented project for the construction of metro and railway transport facilities.»
Construction of the central hall of the station on May 2, 2015

Station in the process of wall decoration December 7, 2015

Full compliance with the declared project

Sergei Sobyanin inspects the station on December 31, 2015