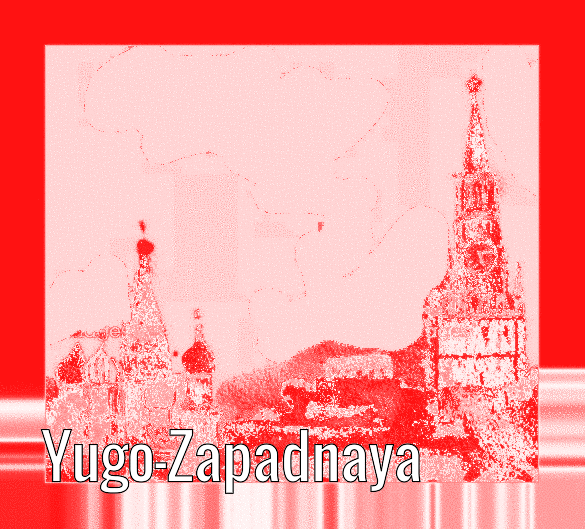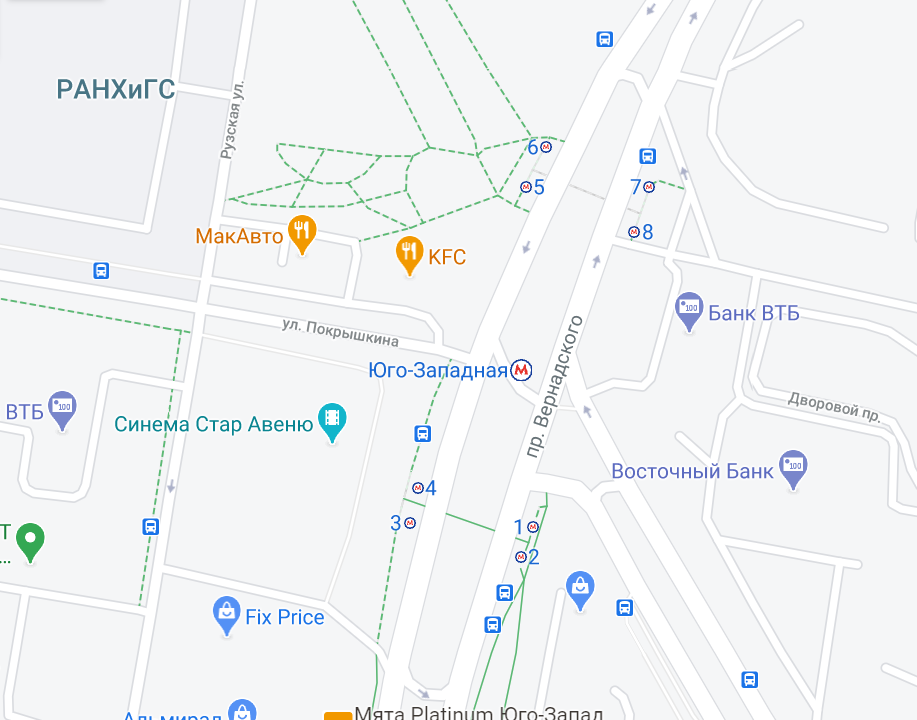 «Yugo-Zapadnaya» is the station of the Sokolnicheskaya line of the Moscow metro. Located between the stations «Prospekt Vernadsky» and «Troparevo». It is located in the Troparevo-Nikulino district of the Western Administrative District of Moscow.
The station was opened on December 30, 1963 with the extension of the Kirovsko-Frunzenskaya line (now Sokolnicheskaya) to the south-west of the Universitet station as part of the Universitet — Yugo-Zapadnaya section, after the commissioning of which there were 68 stations in the Moscow metro … It was located near the villages of Troparevo and Nikulino, which then became part of Moscow. It was the terminus of the southern radius of the line for fifty years, until its extension in 2014 to the Troparevo station by one haul. Named for its location in the south-west of Moscow, in the historical residential area South-West. In 1991, when a new administrative-territorial division of Moscow was established, the station ended up on the territory of the newly formed Western District; thus, the link between the name of the station and its location was broken.
The first house of mass residential development appeared in the district only in 1967. Prior to this, the station could be used by residents of the neighboring villages — Troparevo and Nikulino.
Near the «Yugo-Zapadnaya» there are many higher educational institutions — Moscow State Pedagogical University, MIREA, MGIMO, RUDN, MITHT, RANEPA and others.
From «Yugo-Zapadnaya» there are buses and fixed-route taxis to the areas of Ochakovo, Solntsevo, Novo-Peredelkino, Troparevo-Nikulino, Moskovsky, Vnukovo airport. The station is also the closest for some residents of the Prospect Vernadsky district. After the opening of the Salaryevo station and the TPU of the same name, some of the routes of ground public transport were moved to it, which made it possible to unload Yugo-Zapadnaya.
In the first quarter of 2017, the turnstiles were replaced with more modern ones at the station.
In 2002, it was decided to build the Solntsevskaya light metro line from the Yugo-Zapadnaya station (by analogy with Butovskaya). From the plans for the development of the metro, it followed that the delivery of the line was planned in 2013. The Yugo-Zapadnaya station was to become a transfer hub. It was planned to build a second one for the new line near the station; a large underground space with trade enterprises was planned between the station halls. But in connection with the subsequent decision to lead the current Solntsevskaya line in the same direction according to the original project from the station «Victory Park», these plans were abandoned.